Over the last two decades California-based self-care companies have become increasingly interested in the potential of online technologies to cultivate human flourishing, developing app-based technology to cultivate the self. Many of these apps claim to improve our emotional, social, and psychological well-being in ways that were previously left to ourselves, or to our friends, families, and psychoanalysts.
My postdoctoral work examines how online technologies expand the horizons for character development. After asking whether so-called technologies of "self-care" live up to their emancipatory promises, I show how the first wave of these technologies could be improved to better meet the demands of 21st century life.
Books and Edited Volumes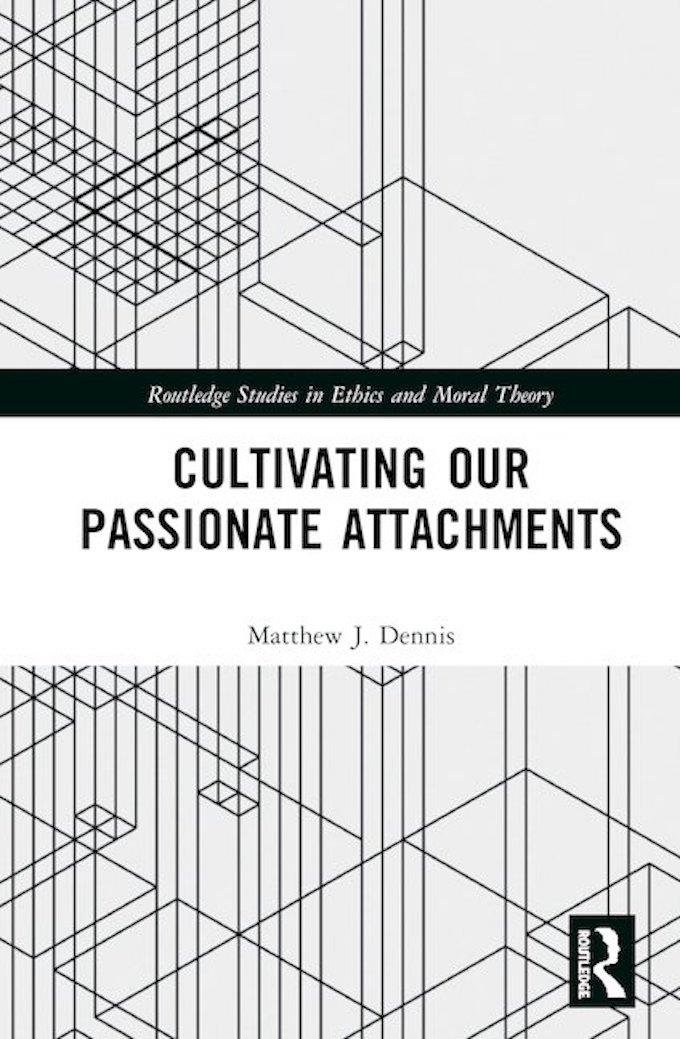 Cultivating Our Passionate Attachments
M. J. Dennis (author) (2020). Forthcoming with Routledge, September 2020.
This book offers an original philosophical theory of how we can cultivate our passionate attachments, a theme which remains under-researched in moral philosophy. While this topic was routinely addressed in ancient philosophy, it has become lost in contemporary debate, at the cost of overlooking some of the most powerful and distinctively-human motivations that govern how we lead our lives. Putting the philosophical resources of the Hellenistic tradition into dialogue with the existing literature in practical philosophy, while thinking imaginatively about contemporary forms of passionate self-cultivation, shows the importance of philosophical insight into how we can cultivate our passionate attachments.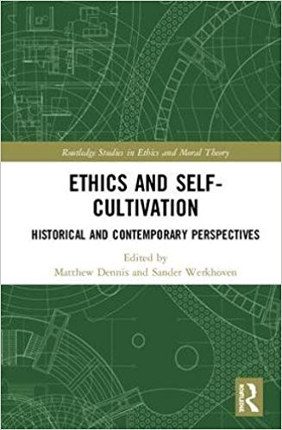 Ethics and Self-Cultivation: Historical and Contemporary Perspectives
M. J. Dennis and S. Werkhoven (eds.), Routledge, 2018, pp. 1–234.
The aim of Ethics and Self-Cultivation is to establish and explore a new "cultivation of the self" strand within contemporary moral philosophy. Although the revival of virtue ethics has helped reintroduce the eudaimonic tradition into mainstream philosophical debates, it has by and large been a revival of Aristotelian ethics combined with a modern preoccupation with standards for the moral rightness of actions. The essays comprising this volume offer a fresh approach to the eudaimonic tradition: instead of conditions for rightness of actions, it focuses on conceptions of human life that are best for the one living it. The first section of essays looks at the Hellenistic schools and the way they influenced modern thinkers like Spinoza, Kant, Nietzsche, Hadot, and Foucault in their thinking about self-cultivation. The second section offers contemporary perspectives on ethical self-cultivation by drawing on work in moral psychology, epistemology of self-knowledge, philosophy of mind, and meta-ethics.
Peer-Reviewed Articles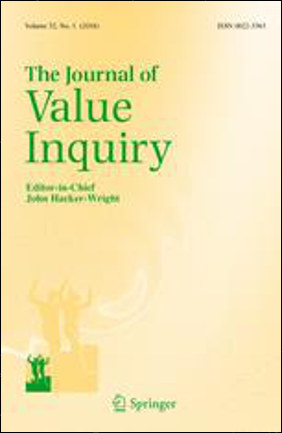 "Nietzschean Self-Cultivation: Connecting His Virtues to His Ethical Ideal"
M. J. Dennis (2019).
Journal of Value Inquiry
. Vol. 53 (1). New York: Springer Publishing, pp. 55–73.
(Downloaded over 2500 times since published online on 23rd May 2018)
Nietzsche's scattered remarks on virtue have generated a sophisticated interpretative literature, although they have yet to furnish him with a stable theory. Currently scholars are faced with two main puzzles: 1) What is his ethical ideal? 2) Which character traits does he endorse as virtues? – both of which need answering to offer a convincing account of him as a virtue-ethical thinker in the eudaimonist tradition. Currently disagreement reigns on how to solve these puzzles, I contend, because scholars have neglected Nietzsche's commitment to a relativity of virtue thesis (RV), which specifies that virtuous character traits must be calibrated according to one's psycho-physical endowment ("drives"). By fully understanding RV, unlike existent versions of it in the secondary literature, I argue that we can identify a new set of character traits that Nietzsche implicitly identifies as virtues. I call these "virtues of self-cultivation."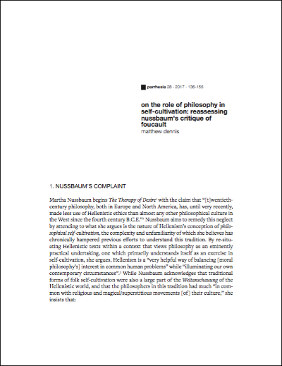 "On the Role of Philosophy in Self-Cultivation"
M. J. Dennis (2018).
Parrhesia: A Journal of Critical Philosophy.
Vol. 28, pp. 136–55.
(Winner of 2017 ASCP Postgraduate Essay Prize).
Nussbaum's critique of Foucault's work on Hellenistic self-cultivation is severe. Not only is Foucault blind to the fundamentally important philosophical dimension of Hellenistic self-cultivation, his previous work disqualifies him from understanding the central role of reason, rationality, and logical argumentation in this tradition. Although Nussbaum is correct to say that Foucault's notion of the "care of the self" includes a greater range of practices and techniques than her own narrower account of philosophical self-cultivation, in this article I will suggest that the force of her criticisms miss the mark. Fully understanding Foucault's reading of the Hellenistic tradition shows that he thinks of techniques of self-cultivation as a necessary complement to philosophy, although on their own these practices cannot be considered as constituting philosophy itself.
Book Chapters
"Reflections on the Value of Self-Knowledge for Self-Cultivation"
Q. Cassam, M. J. Dennis, S. Werkhoven (2018). Ethics and Self-Cultivation: Historical and Contemporary Perspectives. M. Dennis and S. Werkhoven (eds). Routledge, pp. 222–30.
Philosophers invariably assume a conception of self-knowledge when they discuss self-cultivation, but the precise relationship between between self-knowledge and self-cultivation can be understood in different ways and often remains undertheorised. This epilogue examines how we can understand the relationship between self-knowledge and self-cultivation, making a case for what will be called a low-road explanation of the value of self-knowledge. To do this, the authors draw connections and contrasts with the chapters contained in the volume, and explore the idea that substantial self-knowledge as opposed to trivial self-knowledge deserves to be given more attention by contemporary philosophers
X-Phi ▶︎